OCT interpretation skills you need
Learn to interpret OCT scans with our free mobile app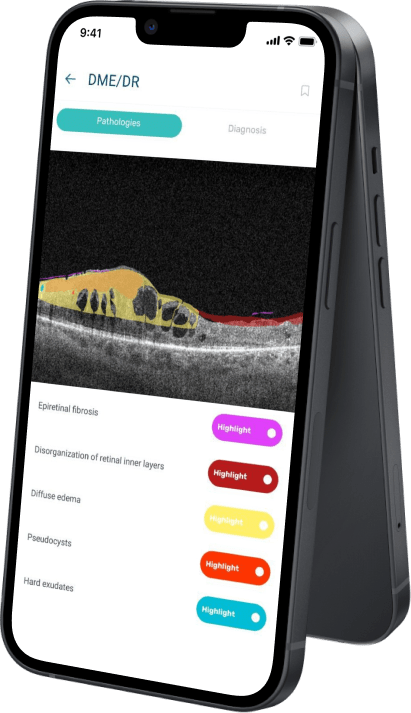 Benefits for Optometrist
Save time

Learn to interpret OCT scans faster

Get Confidence

Make less mistakes

Early, rare, minor pathologies

Learn to notice everything

Second opinion

Second opinion in controversial cases

Communicate

Get an opinion on the complex scans

Get professional

Study and practice
How it Works?
Altris Education OCT is a free tool for OCT education
We improve the diagnostic process for ophthalmologists and optometrists by automating the detection of 54 pathological signs and 49 pathologies on OCT images. Altris algorithm is trained on the database of 5 million unique OCT cases obtained in 11 practicing ophthalmology clinics.
The utilization of AI for ophthalmology and optometry brings diagnostics to a new level improving patient outcome as a result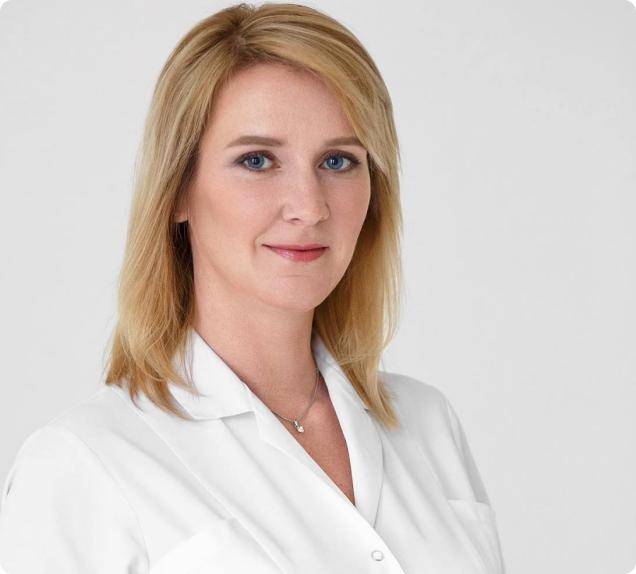 Maria Znamenska, Ph.D. Ophthalmology, Chief Medical Officer at Altris Inc.
Altris Education OCT will become your guide in OCT interpretation education. This mobile app is
interactive ( you can highlight pathologies and study them one by one)
free ( we have 12 000+ users already)
available anytime and anywhere.
Traditional educational methods, such as webinars, conferences, and atlases are not enough for modern learners: it is time to use free mobile apps. In Altris Education OCT you will have access to millions of labeled OCT scans and will be a part of a community of eye care specialists at the same time. You will get a unique chance to upload controversial OCT scans and discuss them with colleagues from all over the world. With Altris Education OCT we set higher diagnostic standards which leads to better patient outcome as a result.