Dear Eye Care Professionals,
You are cordially invited to attend the 100%Optical, the biggest UK conference in the eye care industry. The conference will take place on 25-27 February in London. Altris AI team will be present at the conference and you will have a unique chance to learn more about our platform – an Artificial Intelligence analysis tool that detects more than 100 retina conditions.
This event will feature keynote speakers, panel discussions, and networking opportunities with industry leaders in the optical field. Attendees will also have the opportunity to learn about the latest advancements and technologies in the field, as well as explore new business opportunities. We are excited to be among a diverse group of professionals from various sectors of the industry, including optometrists, ophthalmologists, opticians, and industry leaders.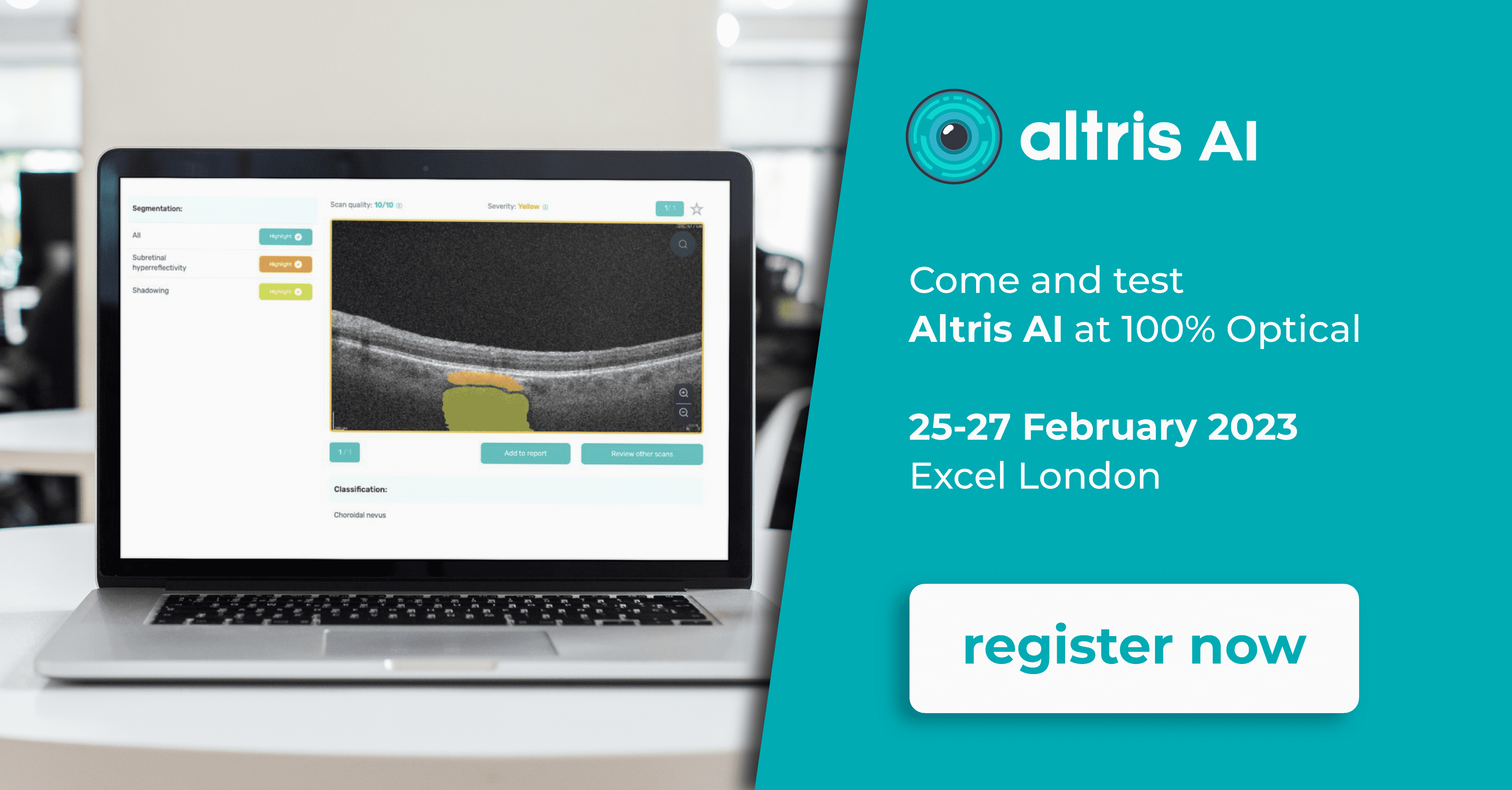 Don't miss this opportunity to learn from experts in the field, network with industry leaders, and stay up-to-date on the latest developments in optical technology, such as artificial intelligence.
Eye care specialists should attend 100% Optical conference because it will provide them with an opportunity to stay up-to-date on the latest advancements and technologies in the field. They will have the chance to learn from industry experts, network with peers, and explore new business opportunities. Additionally, the conference will offer a diverse range of topics and sessions, catering to the needs and interests of optometrists, ophthalmologists, and opticians. Attending the conference would be a great way for eye care specialists to expand their knowledge and skills, and stay ahead of the curve in the ever-evolving field of optometry.