Benefits for Ophthalmologists
No minor, early, rare pathologies are missed

Patients who need follow up are under control

AI for controversial OCT scans

Valuable second opinion when dealing with complex cases

Only pathological OCT scans for analysis

Non-pathological scans are excluded, time is saved

Confidence in decison-making

Double check of every scan for those who lack experience

Faster examination

Done in less time without the quality loss
Awards and video review
Our proficiency is proved by reputable organizations
How it Works?
Altris is a unique ophthalmic image management system powered by AI
Altris AI is an ophthalmic image management system that helps ophthalmologists and optometrists in the detection of 70+ pathologies and pathological signs. Altris AI algorithm is trained on the database of 5 million unique OCT cases obtained in 11 practicing ophthalmology clinics.
The utilization of AI for OCT in ophthalmology and optometry brings diagnostics to a new level improving patient outcome as a result.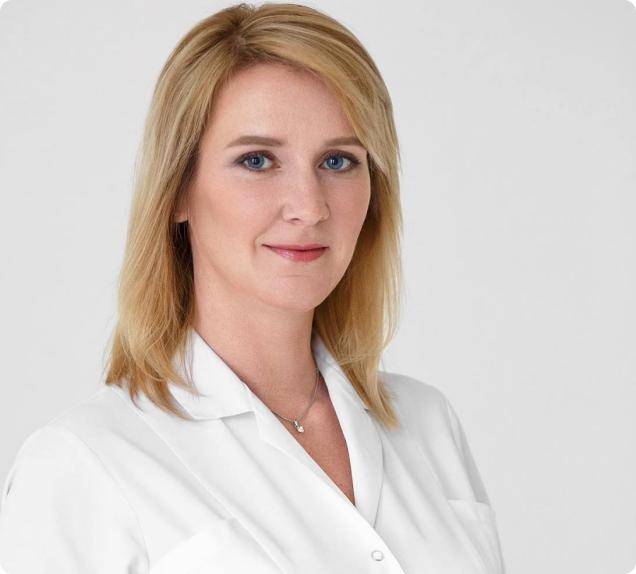 Maria Znamenska, Ph.D. Ophthalmology, Chief Medical Officer
At Altris Inc. we want to start a new era of OCT education interpretation, that is why we have created an ecosystem of products: Altris AI (AI-powered medical image analysis system) and Altris Education OCT (free mobile application for OCT interpretation education).
Here we would like to tell you more about Altris Education OCT mobile app. It is interactive, free, and available anytime and anywhere. Altris Education OCT in numbers:
1.000.000+ OCT scans
2 Retina Experts label each scan
15000+ eye care specialists in the community
70+ pathological signs and pathologies
AI for Ophthalmology and Optometry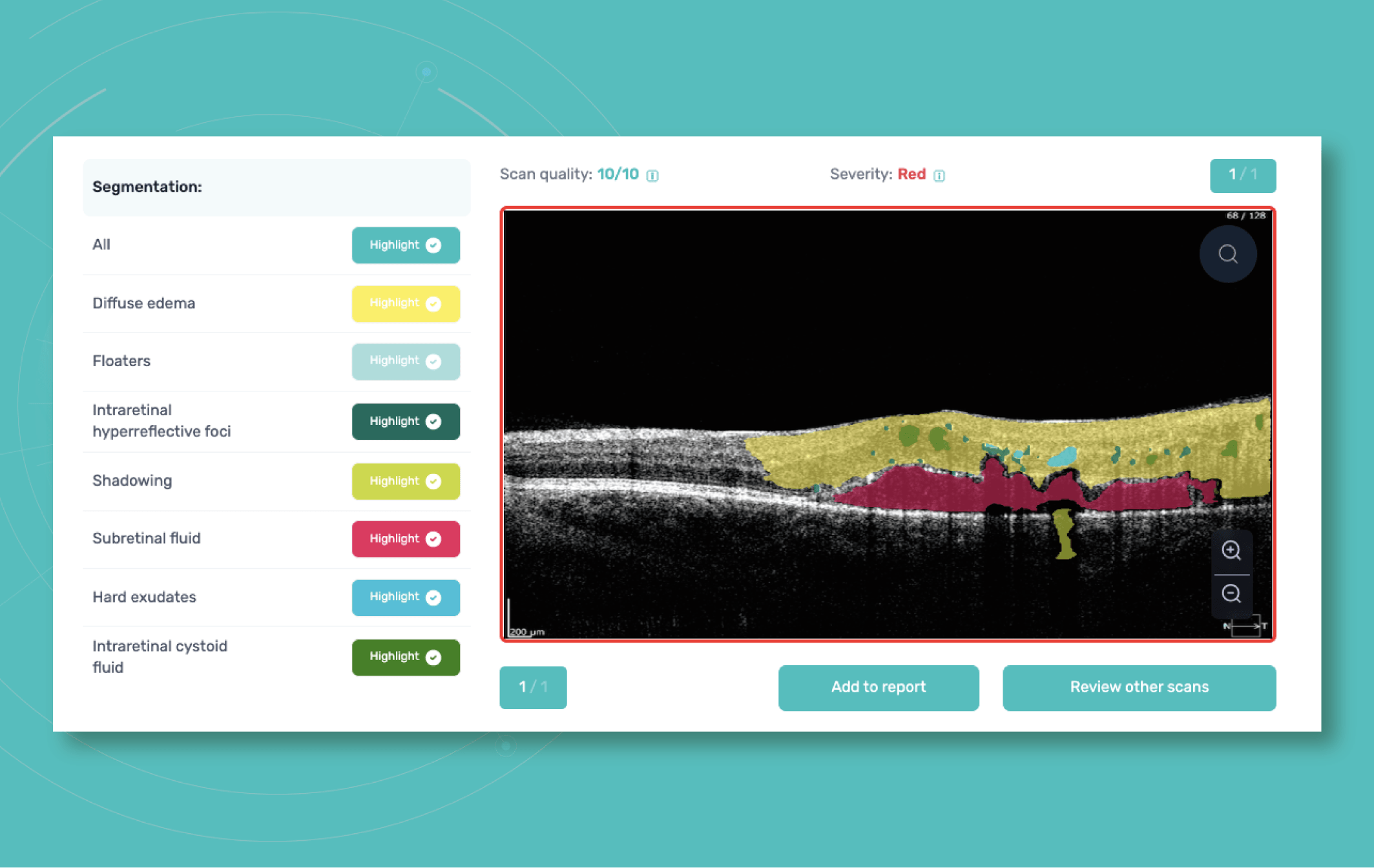 As for the Altris AI, it is the first system available on the market that offers to use AI for OCT and to solve the most common problems of OCT examination. According to our survey of 1034 eye care specialists:
65% of ophthalmologists have controversial OCT scans 3 times a week on average. These scans can be easily interpreted with our system.
35% of ophthalmologists miss minor, early, rare pathologies regularly, which means that the patient who needs treatment will fail to come for an important follow-up examination. AI for OCT solves this problem for every ophthalmologist and improves patient outcomes as a result.
16% of ophthalmologists waste their time on non-pathological OCT scans. This becomes literally impossible with Altris AI.
Altris AI has 3 basic modules: severity detection, segmentation/classification, and reporting.
The severity detection module allows classifying B-scans and determining pathological scans only within a minute, excluding human-made errors. The segmentation/classification module makes diagnosis more accurate and detects 70+ pathologies and pathological signs. Reporting helps ophthalmologists to form comprehensive OCT reports.
Altris provides ophthalmologists with the confidence they never had before. AI for OCT interpretation offered by Altris AI is the unique chance to achieve higher professional goals and have more satisfied patients.