Benefits for Optometry Centers
Modern digital optometry

AI-powered optometry center attracts clients

Additional revenue

More accurate and faster OCT examination

Retention of employees is easier

Optometrists feel more confident with digital support

More time on personalized care

Specialists concentrate on what really matters

Real competition with large chains

Chains go digital and push private optometry centers out
Awards and video review
Our proficiency is proved by reputable organizations
How it Works?
The most accurate AI tool for any optometry
Altris AI is a web platform created by a team of retina experts supervised by Maria Znamenska, Ph.D. in Ophthalmology and the owner of the ophthalmic clinic.
The system is GDPR compliant, data is encrypted and can't be reached by any 3rd party. We have a CE certificate and FDA clearance is in the process.
AI for Optometry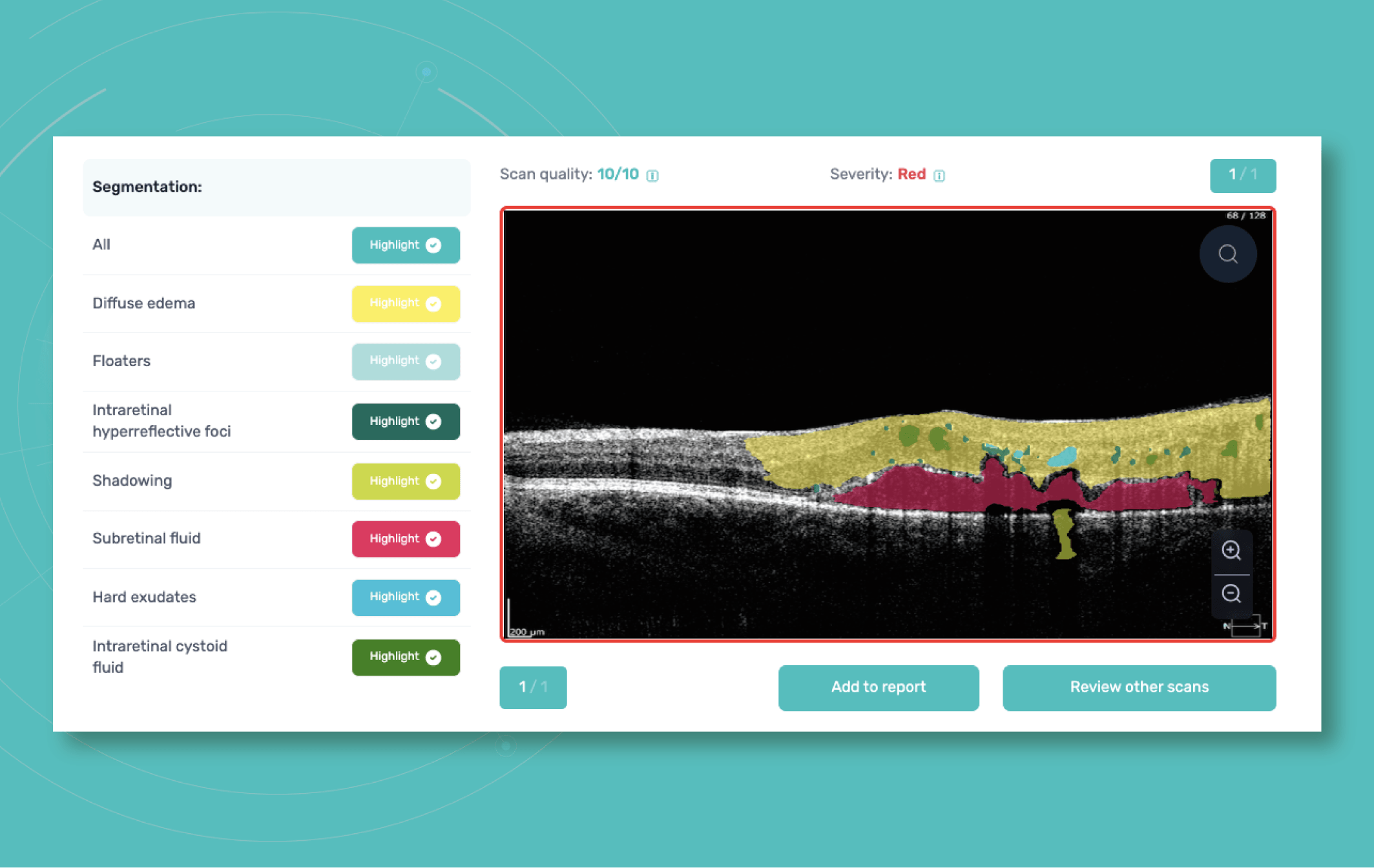 AI for optometry is a chance for every optometrist to have a scientifically based verdict on the presence/absence of pathologies.
AI for optometry solves a number of major diagnostic problems we discovered in the research of 1034 eye care specialists:
16% of optometrists avoid offering OCT examinations to patients because of a lack of knowledge of OCT.
35% of optometrists miss minor, early, rare pathologies 3 times a week.
65% of optometrists come across controversial scans that they don't know how to interpret.
Altris AI ophthalmic image management system has 3 basic modules: severity detection, segmentation/classification, and reporting. 
Severity detection separates pathological scans from non-pathological faster without any chance of human errors. Segmentation/Classification. 70+ pathologies and pathological signs can be detected with Altris AI for optometry, including some rare pathologies that can easily be overlooked. 
The reporting module gives the possibility to create and print OCT reports that are equally comprehensible to Optometry Doctors and patients.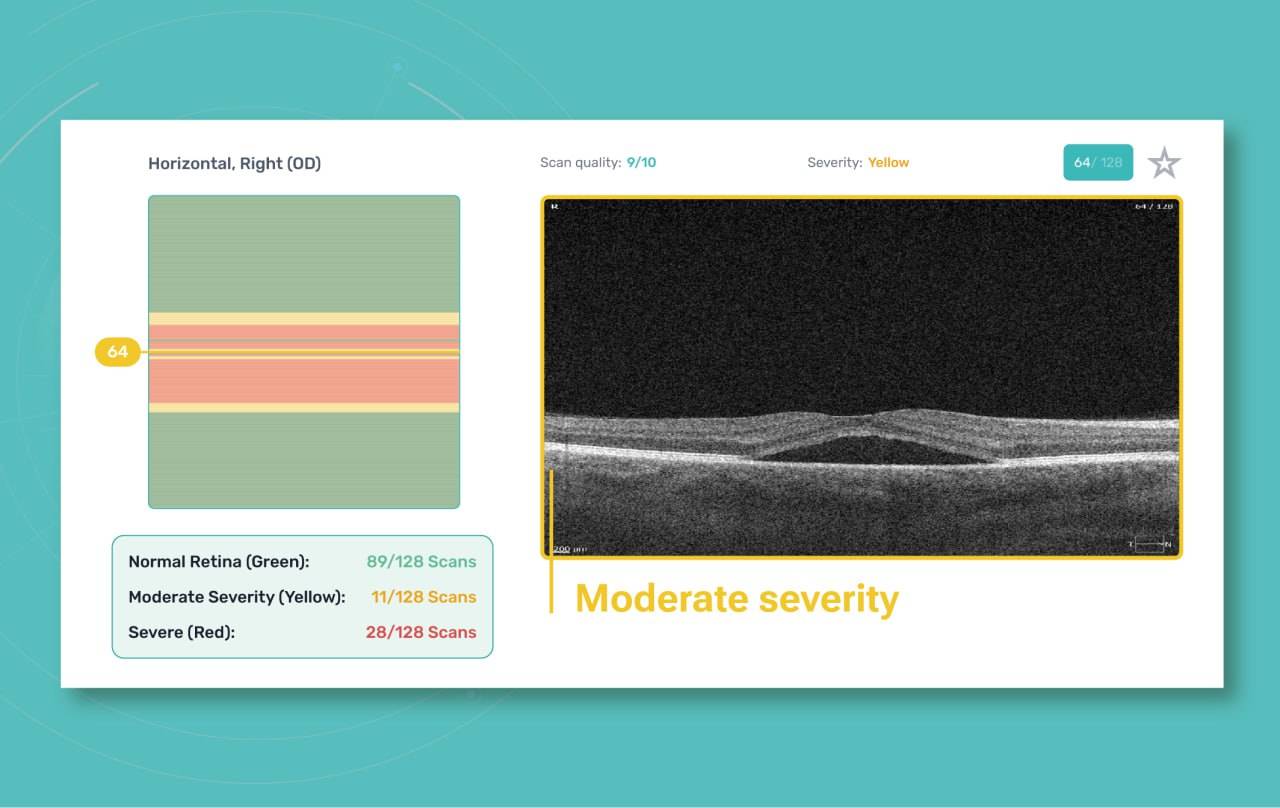 All formats

The system works with all data formats, such as DICOM, jpg, and png, making the ophthalmic image management system more secure and efficient

Comprehensive OCT reports

Altris AI for optometry makes OCT reports comprehensive not only to optometrists but to patients as well

Integration

The system can also be integrated with the EHR system or it can also work autonomously as a web application
Contact us
Ask us any question
For a clinic or an optometry: we will show the system to you during 15-minute call and then you will have a free trial to test it yourself.
Book intro + free trial
Or