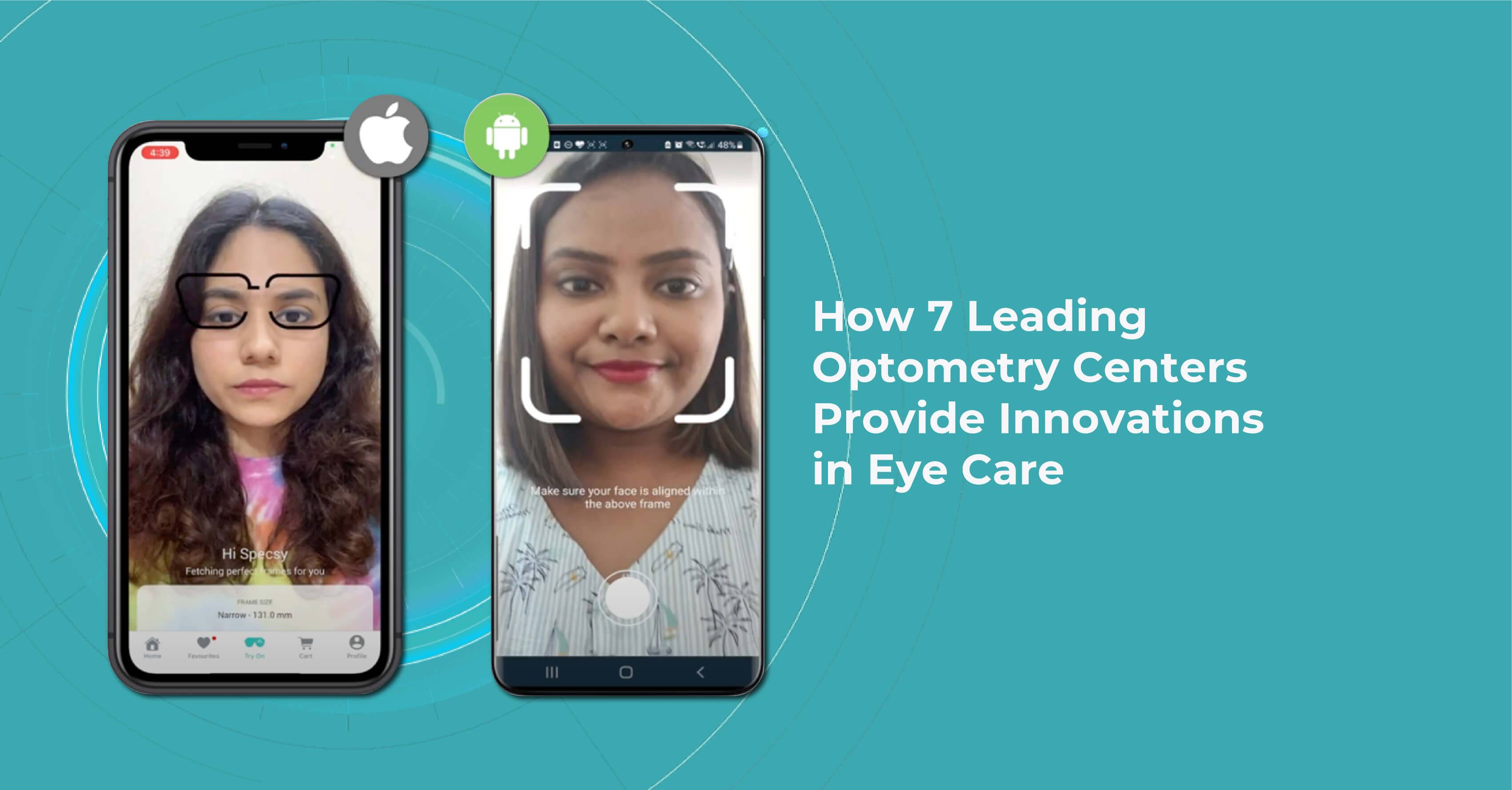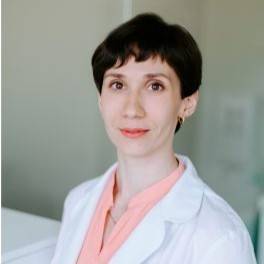 Maria Martynova
Pediatric ophthalmologist, Retina imaging expert
Top modern optometry centers are not afraid of embracing innovations in eye care. Some offer home eye tests, others create mobile apps to try on frames remotely. There are optometry centers that use artificial intelligence to empower optometrists in OCT/ fundus interpretation. We've collected 7 optometry centers that are using technology now to win the competition. 
From advanced diagnostic and treatment technologies to personalized care and patient education, these centers are transforming the way clients approach and bring innovations in eye care. 
Optometry meets technology: AI, AR, mobile apps, and home eye tests
Augmented Reality (AR), mobile apps, and home eye tests are emerging trends that are changing the way people receive eye care.
AR technology uses the camera lens on a mobile device or your PC as the method to deliver information and graphics. A user accesses an AR application, and the camera viewpoint incorporates the data directly into the perspective in real time. With AR apps for eyewear and exams,

anyone can have a large selection of glasses and other services

from their homes, offices, or on the go.

Mobile apps offer a wide range of eye care services, from information on eye health and tips for maintaining healthy vision to virtual vision screenings. Moreover, mobile apps are also used

to educate both young and experienced optometrists

. We strongly believe that educational mobile apps inevitably become an additional efficient tool for OCT education because they are accessible and interactive. 

Another one of the innovations in eye care is Home eye tests are also often enabled by digital vision testing tools. They are becoming more and more common and offer a convenient and cost-effective way to monitor vision changes.
As for AI use in optometry practice, it allows its users to see a broader perspective of a patient's eye health. Incorporating AI streamlines billing procedures, expands the input of electronic health records (EHRs), optimizes claims management, and improves cash flow. AI technology can also be used in cooperation with AR assisting in the glasses selection.
Although these innovations in optometry and ophthalmology provide more comprehensive access to eye care and improve patient engagement, many optometry practices are still hesitating to add such innovations to their routine. That is why we prepared the info about 7 famous optometry practices that are already using innovations in eye care.
Warby Parker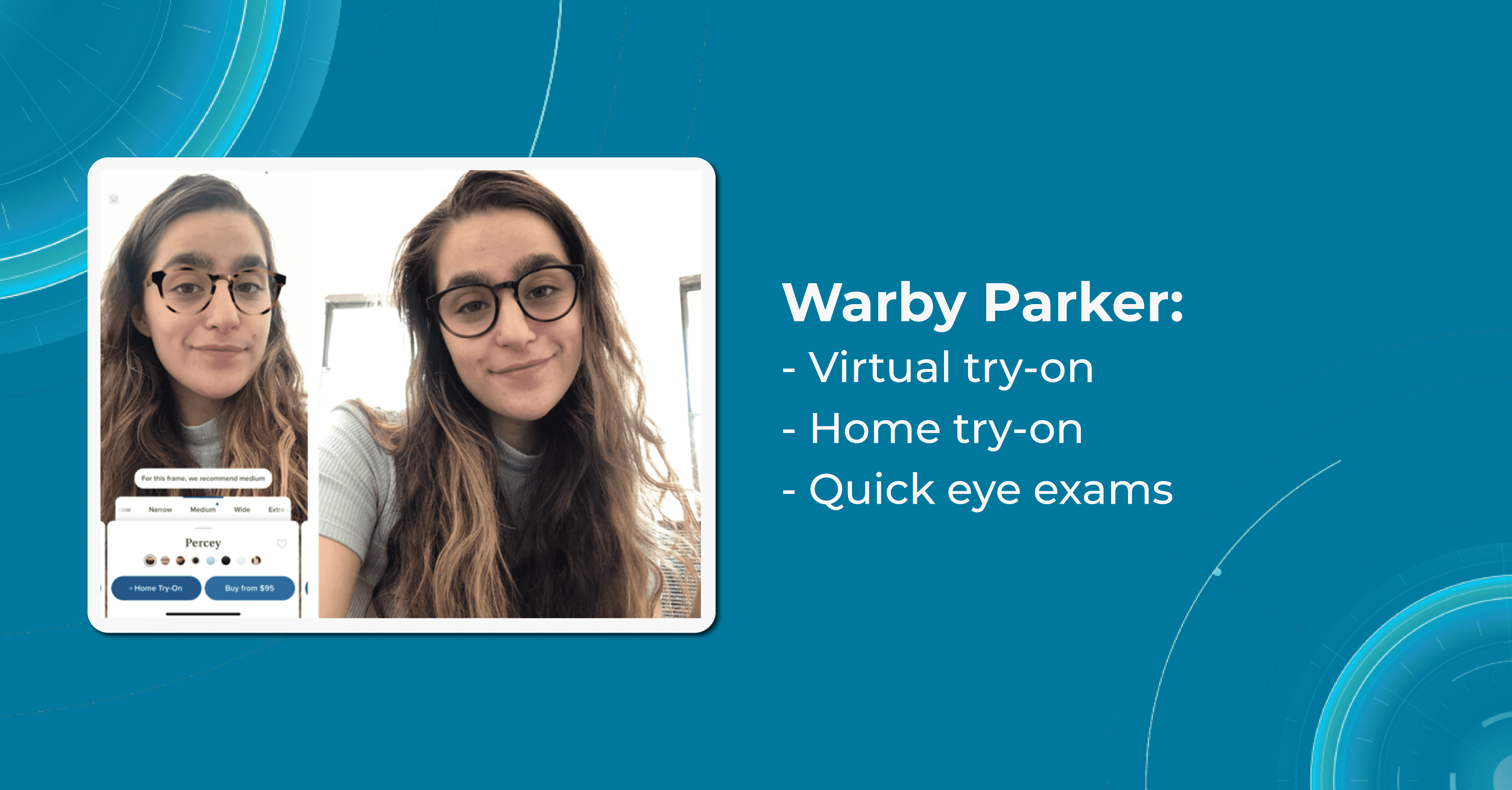 Warby Parker started its way in 2010 when the founders of the company were students. One of them lost his glasses during a tourist trip. The cost of replacing them was so high that he spent his first semester of graduate school without them. That is why the company's mission is to provide affordable, high-quality eyewear to consumers, while also addressing the issue of access to vision care. 
One of Warby Parker's unique innovations in eye care is its Home Virtual Try-On program, which allows customers to try on up to five frames at home for free before making a purchase. This program makes it easier for customers to find the perfect pair of glasses and eliminates the need for them to go to a physical store to try on frames.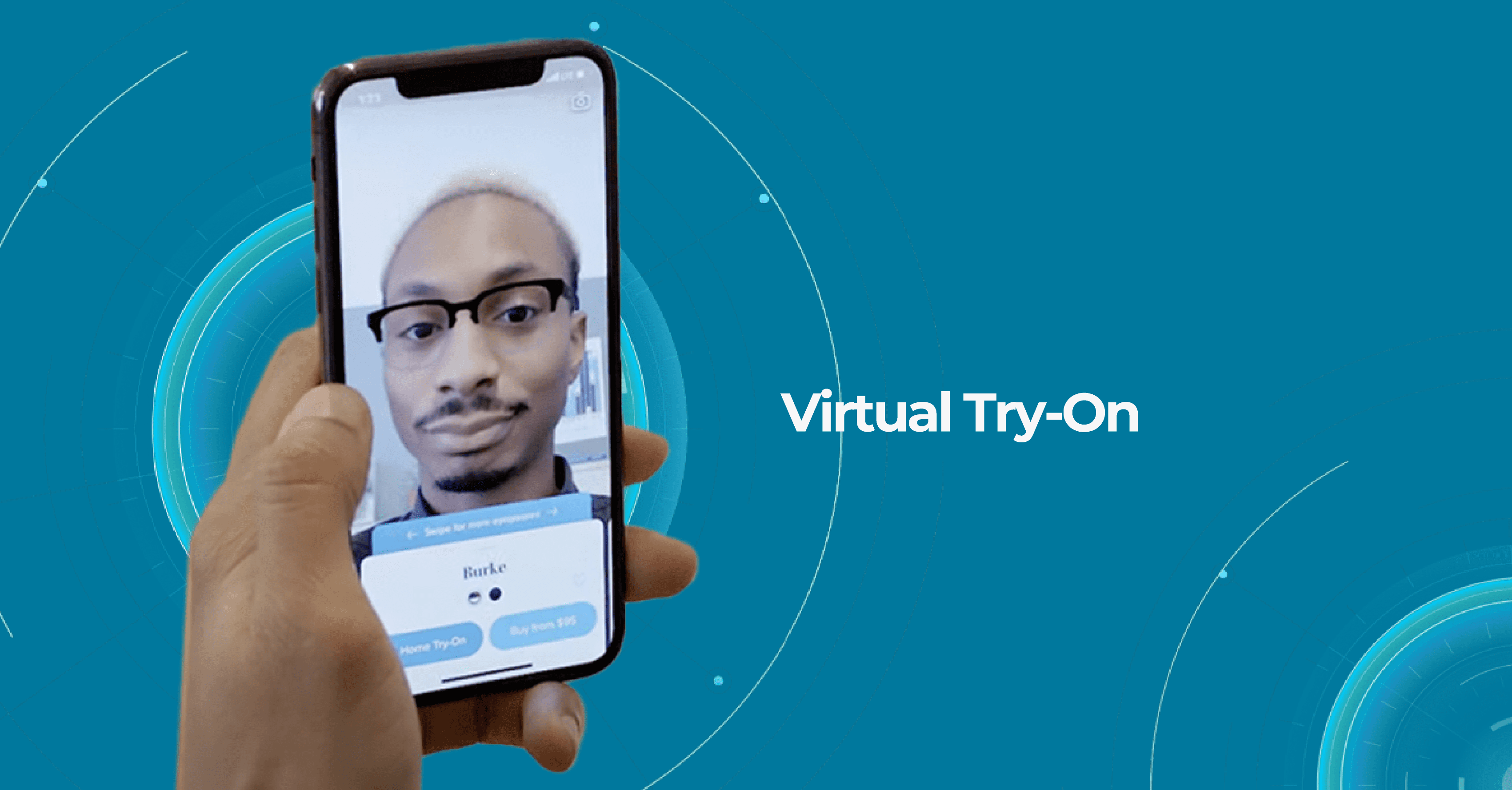 Warby Parker also offers an online eye exam called the Virtual Vision Test. It is designed to provide customers with a convenient and affordable way to obtain a prescription for glasses or contacts from the comfort of their own homes.
The Virtual Vision Test is a telemedicine service that uses technology to allow customers to take an eye exam using their computer or smartphone. The test is not meant to replace a comprehensive eye exam performed by an eye doctor, but rather to provide a convenient option for those who need a prescription renewal or have mild refractive errors. 
After completing the test, the results are reviewed by a licensed ophthalmologist or optometrist, who will issue a prescription if appropriate. The customer can then use the prescription to purchase glasses or contacts from Warby Parker or any other provider.
Lenskart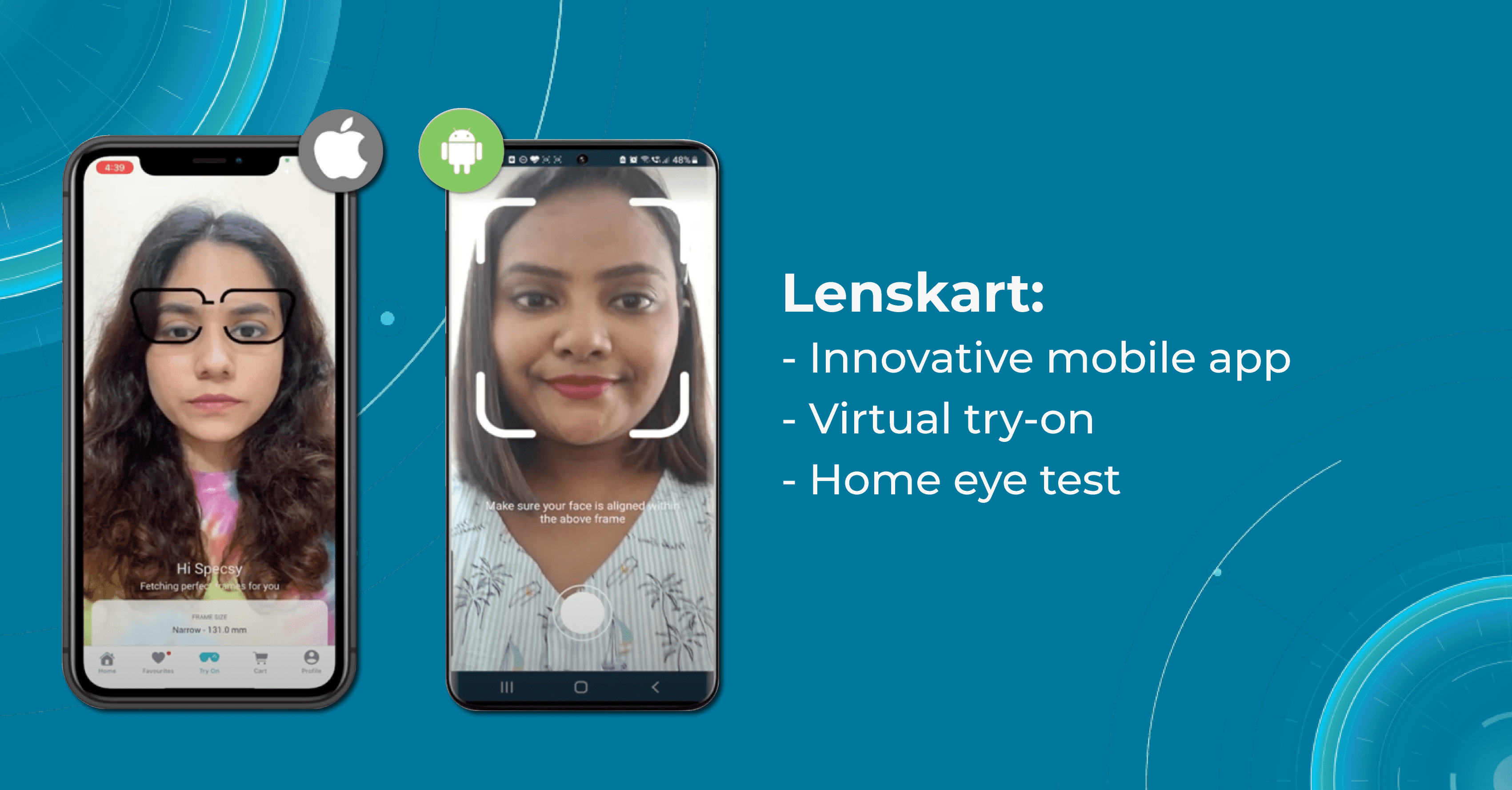 Lenskart is a fast-growing company of innovations in eye care in India focused on making eyewear more affordable for everyone. To achieve this goal, the company has developed a number of innovative technologies and business models, including a mobile app that allows customers to try on frames virtually and a home vision testing service that allows to check their prescriptions from the comfort of their own home.
One special feature of the Lenskart app is the "3D Try-On" feature, which uses 3D imaging technology to create a model of the customer's face and allows them to try on different frames virtually. This feature helps get a better sense of how a particular frame will look on a customer's face before making a purchase.
Another one of Lenskart's innovations in eye care is the Home eye test, designed to provide people with a convenient and affordable way to obtain a prescription for glasses or contact lenses. To take the Lenskart Home Eye Test, customers must first book an appointment on the company's website or mobile app. 
The eye test includes a visual acuity test, a color vision test, and a refractive error test. The optometrist will also check the customer's eye health and recommend any necessary follow-up exams or treatments. After the test, the optometrist will provide a prescription, which the customer can use to purchase glasses or contacts from Lenskart or any other provider.
SmartBuyGlasses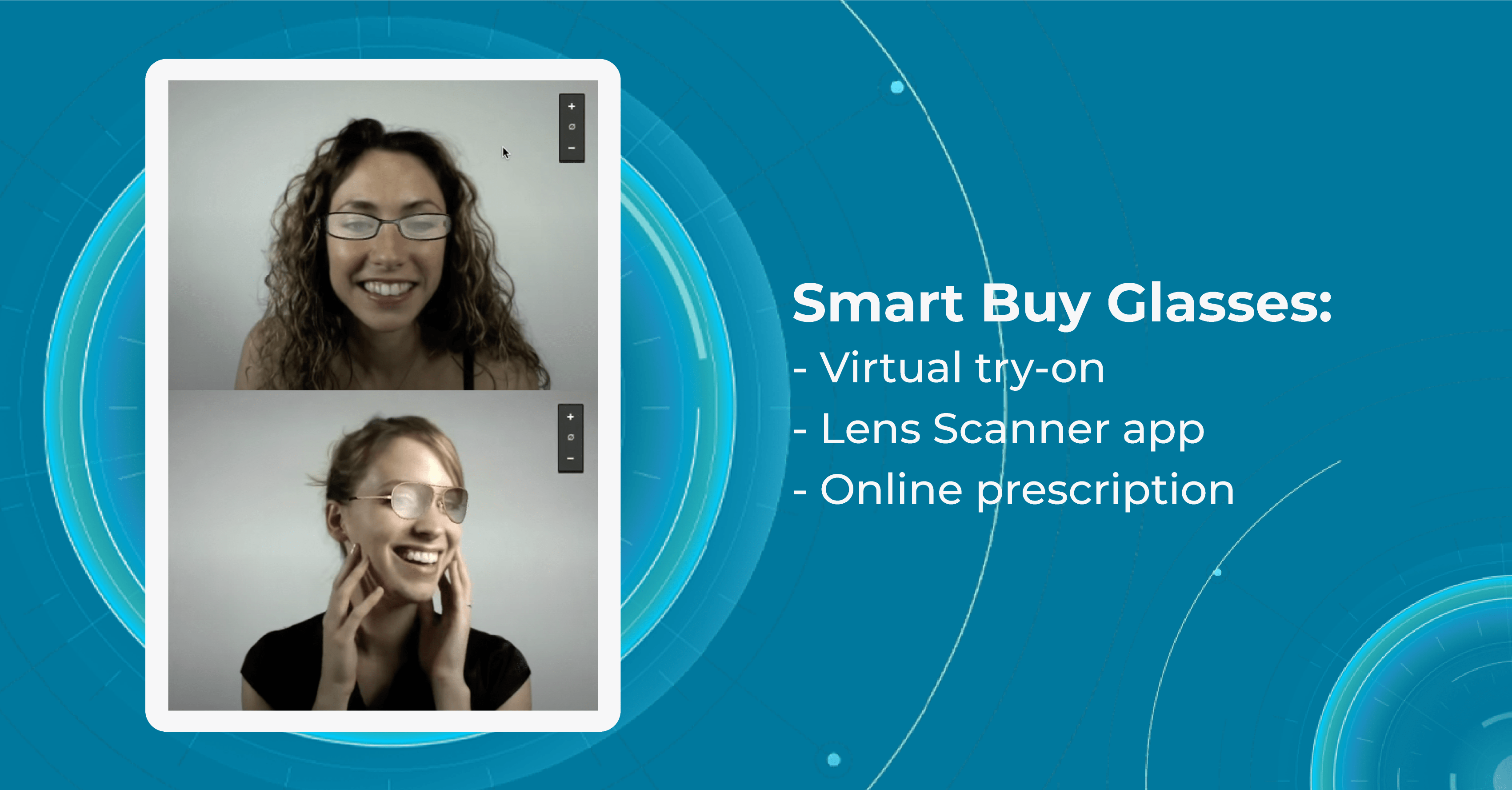 SmartBuyGlasses is an online eyewear retailer that was founded in 2006. The company is headquartered in Hong Kong, but it operates in more than 20 countries worldwide. Company's Virtual Try-On feature is available on the website and allows customers to upload a photo of themselves and try on glasses virtually using augmented reality.
After the website generates a 3D model of the customer's face, they can adjust the position and size of the glasses to get a better sense of how they will look on their faces. The virtual try-on innovations in eye care also allow to share images of themselves wearing the glasses with their friends and family to get feedback on which pair looks best on them.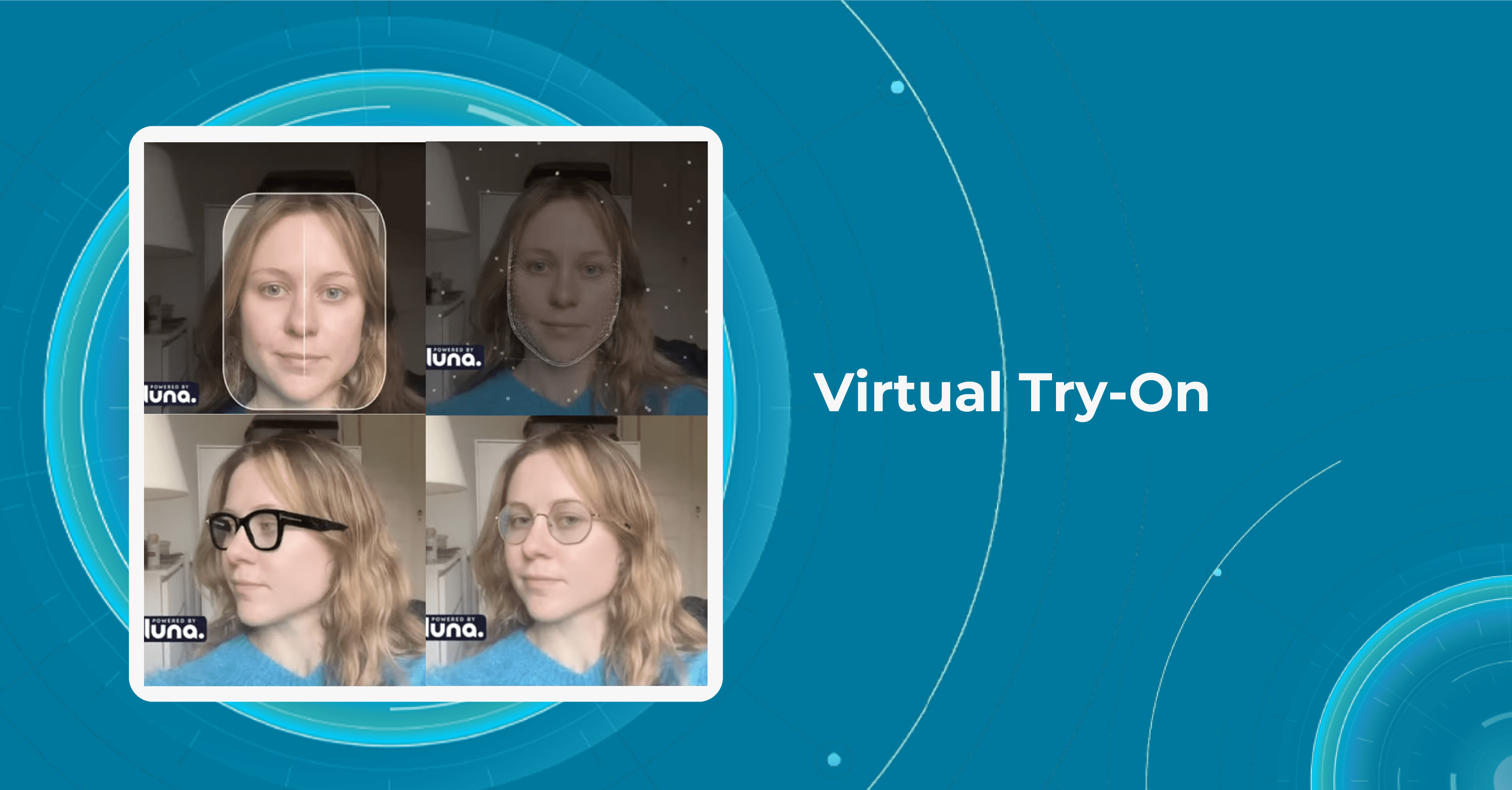 Another eye care innovation of SmartBuyGlasses is a Lens scanner app that uses advanced technology to scan the user's current eyeglasses lenses and analyze the prescription, allowing to order a new pair of glasses online without visiting an eye doctor.
The app works by instructing the user to place their current eyeglasses on a flat surface and position their smartphone camera above the lenses. The app then captures a series of images and uses advanced algorithms to analyze the curvature, thickness, and other factors of the lenses to determine the prescription. 
GlassesUSA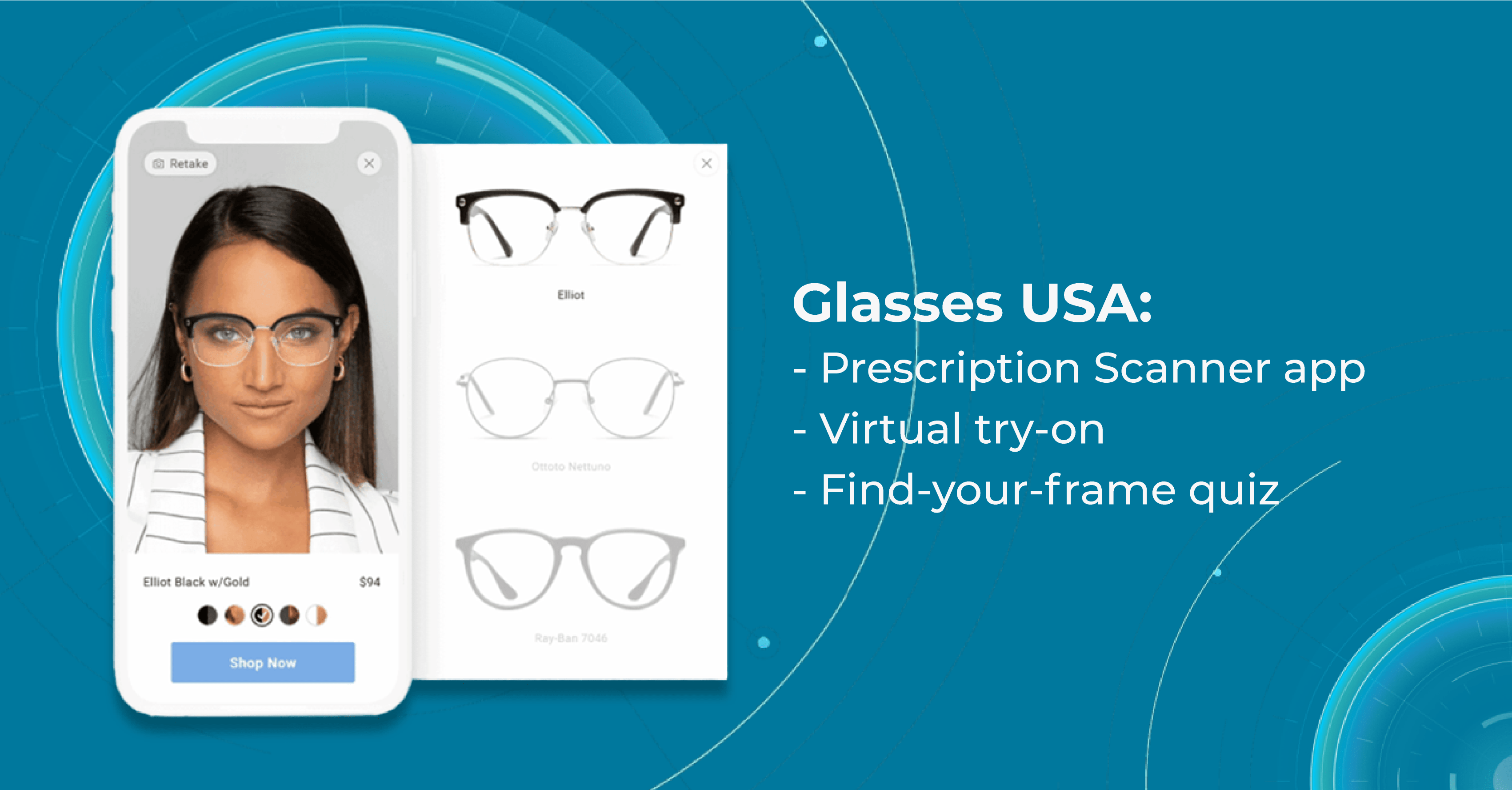 GlassesUSA is an innovative and socially responsible eyewear retailer that is committed to providing quality products and services to its customers. With its focus on technology, sustainability, and social impact, GlassesUSA has become a popular choice for customers in the United States and around the world.
One of the innovations in eye care of GlassesUSA that is worth paying attention to is a Prescription Scanner app. The app works by guiding the user through a series of steps to scan their face and eyes using their smartphone camera. It uses advanced algorithms to analyze the user's facial features and measure the distance between their pupils, which is a crucial factor in determining the correct prescription for eyeglasses.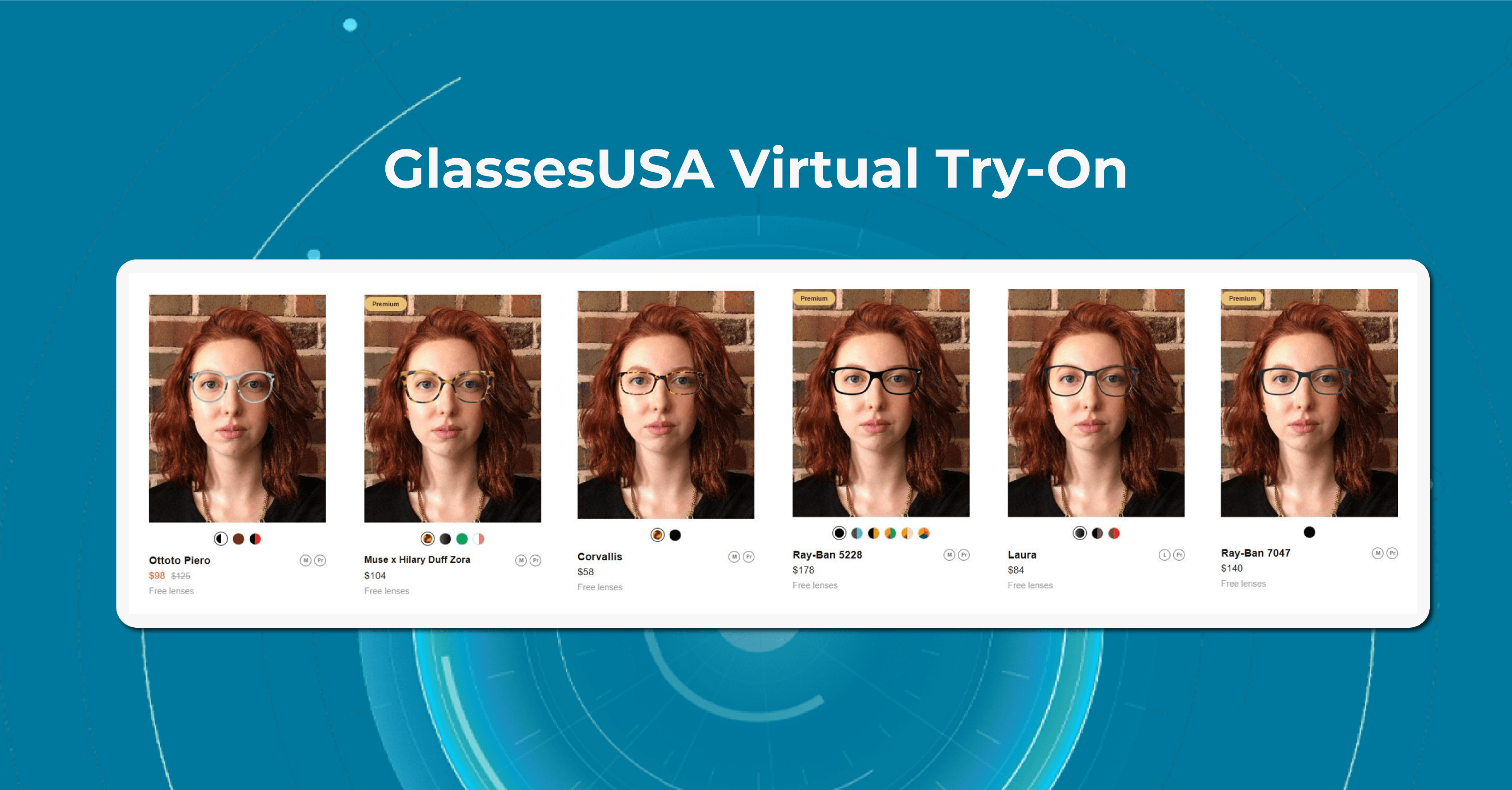 Once the scanning process is complete, the GlassesUSA app provides the user with their personalized prescription and recommendations. The app also offers a Virtual Try-On feature that allows users to see how different frames will look on their faces before making a purchase.
Another feature is a Find-your-Frame Quiz on the website. The quiz consists of a series of questions that ask users about their face shape, personal style, and preferences for eyeglass frames, such as color, material, and shape. Based on the user's responses, the specially designed program generates a personalized selection of eyeglasses frames that are recommended for their face shape and style preferences.
Zenni Optical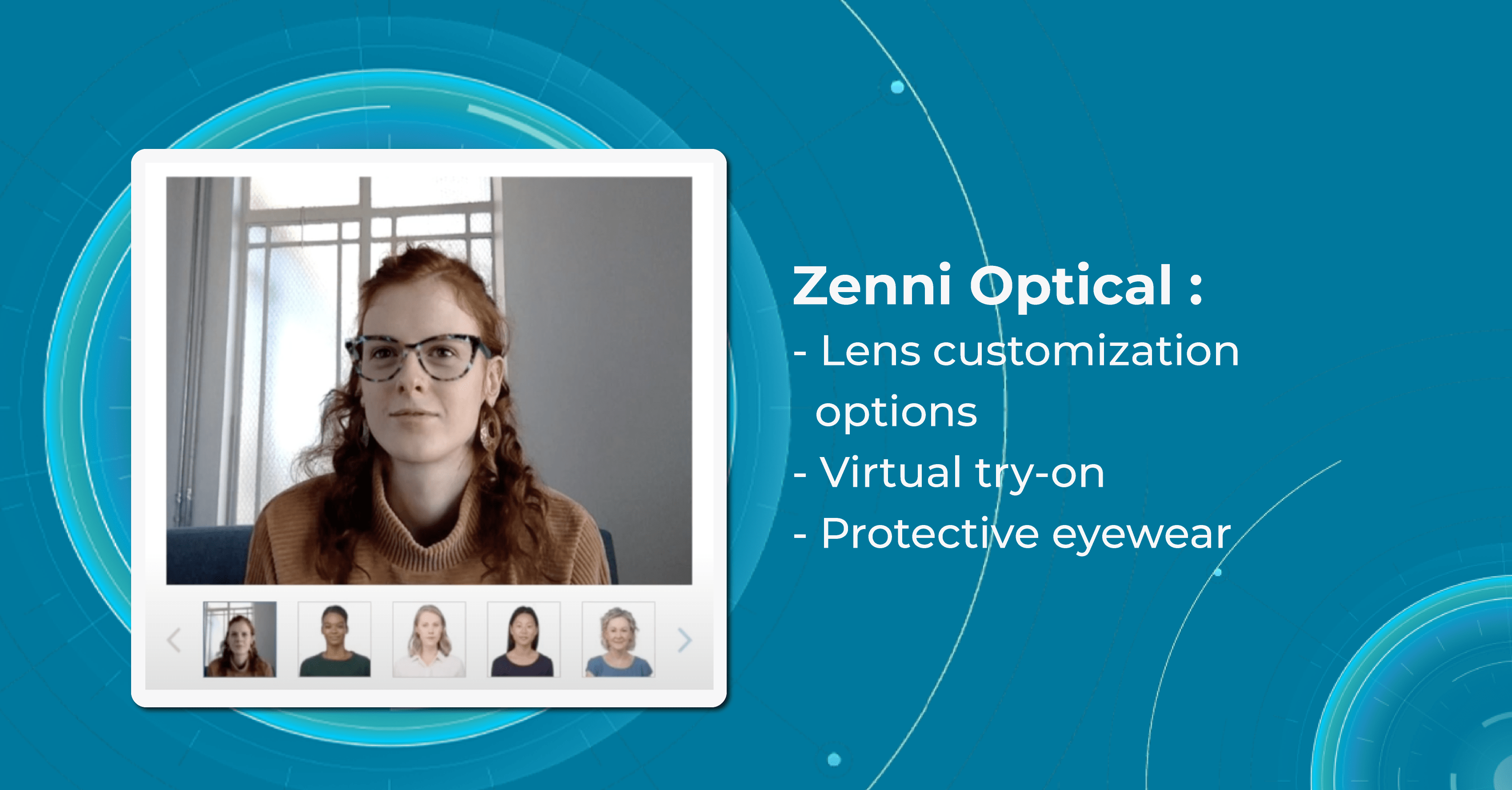 Zenni Optical offers a wide range of eyewear products, including prescription glasses, sunglasses, and sports eyewear. The company offers glasses at significantly lower prices than traditional brick-and-mortar stores, which has made it a popular choice for customers.
Company's Virtual Try-On feature uses advanced AR technology to create a 3D model of the user's face, allowing them to see how different frames will fit and look on them.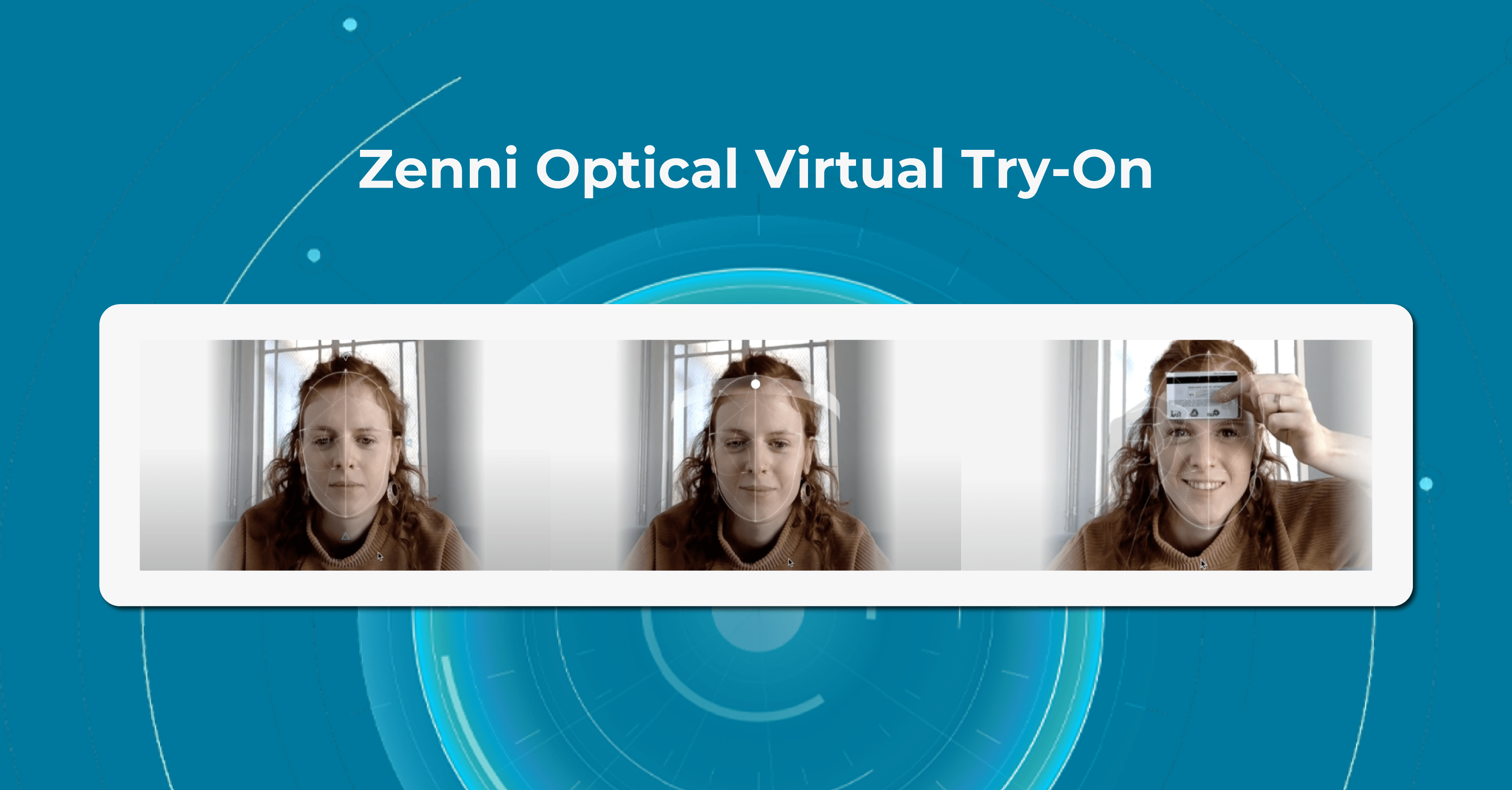 To use the Virtual Try-On innovations in eye care, users simply need to upload a photo of themselves or use their computer or smartphone camera to take a live video. This feature then maps the user's facial features and displays a selection of eyeglasses frames that can be tried on virtually. Users can then select different frames to see how they look from different angles, and can even compare different frames side-by-side.
The Zenni Optical Virtual Try-On is a convenient and easy-to-use tool for anyone in the market for a new pair of glasses. It allows users to see how different frames will look on their faces without the need to visit a physical store or try on multiple pairs of glasses. 
VSP Global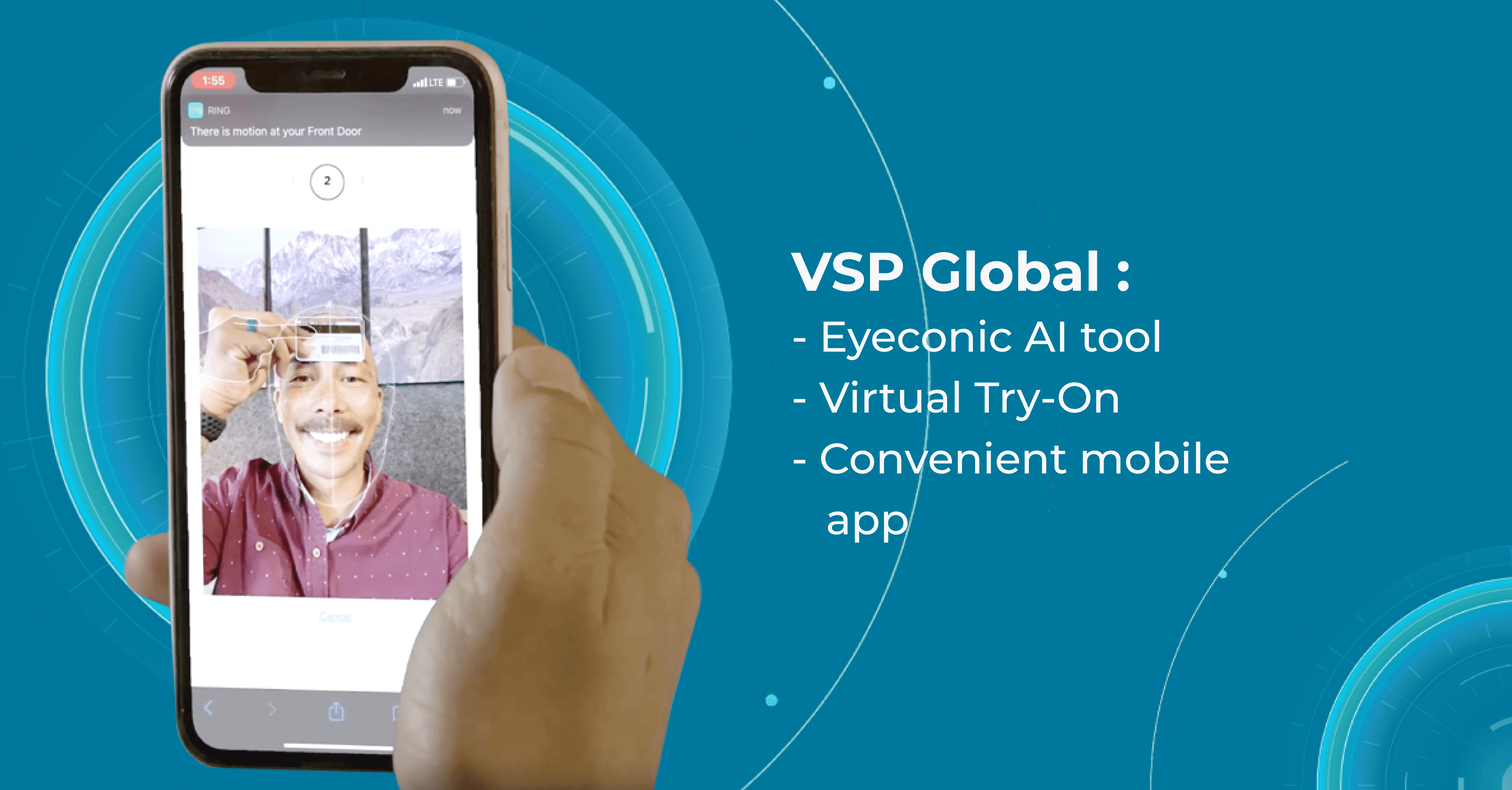 VSP Global is a leading eyewear company that was founded in 1955 by a group of optometrists who wanted to provide affordable eye care. Today, VSP Global is a major player in the optometric industry and offers its customers a wide range of services and products.
The company works with a network of over 40,000 eye doctors and optometrists to provide affordable and accessible eye care to its customers. VSP Global also offers other eye care services, such as telehealth consultations, on-site eye exams for businesses and schools, and a mobile eye clinic that serves underserved communities.

And as every company from this article, VSP Global has a strong focus on technology and innovations in eye care. The company has developed a number of proprietary technologies, including an AI-powered platform called Eyeconic that helps customers find the right eyewear.
Eyeconic uses machine learning algorithms to analyze a customer's facial features and suggest frames that would fit their face shape and size. VSP Global has also developed a mobile app called myVSP that allows customers to manage their vision benefits, find an eye doctor, and order contact lenses online.
iSight+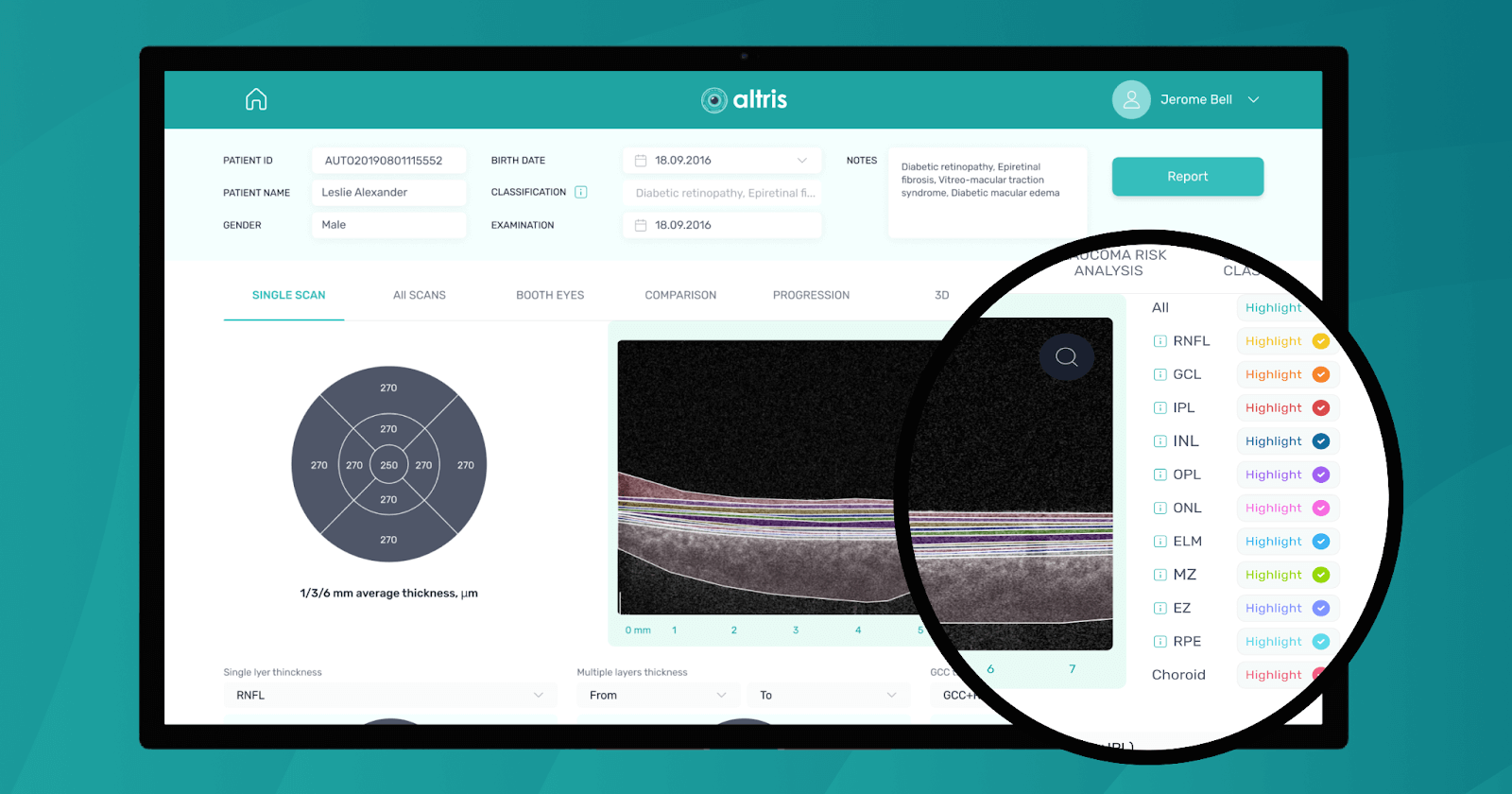 Another AI-oriented optometry center is iSight+, located in Hong Kong. iSight+ is an excellent example of how an optometric eye care center didn't hesitate and chose to provide innovations in eye care and a more in-depth examination of the macula.
Andy Meau. Optometrist, the owner of ISight+ Optometric Eye Care center: 


"Altris AI will be a great tool in helping to monitor patients with existing macular diseases. I am also honored to be the first EPC in Hong Kong to provide this service."

In addition, the eye care center is also equipped with advanced optometric technologies, digital photography systems, and optical coherence tomography (OCT), which helps to provide the highest quality eye examination.
Summing Up
Optometry centers can significantly benefit from incorporating innovations in eye care, such as augmented reality, artificial intelligence, and mobile apps, into their practice. These technologies enhance the patient experience, improve diagnostic accuracy, and streamline clinical workflows.
Moreover, the use of innovative technology can help optometry centers stay competitive in a rapidly evolving healthcare landscape. Patients are increasingly tech-savvy and expect healthcare providers to offer convenient, digital solutions that meet their needs. By embracing innovative technologies, optometry centers can attract new patients and retain existing ones, while also increasing operational efficiency and reducing costs.
Of course, there may be concerns about the cost and complexity of integrating new technologies into an optometry practice. However, the benefits of doing so can far outweigh these potential challenges. With careful planning and implementation, optometry centers can successfully leverage AR, AI, and other innovations in eye care to enhance patient care, improve clinical outcomes, and thrive in a rapidly changing healthcare environment.