Benefits for OCT distributors
Good benefits

High commission from every sale

Your brand growth

Competitive advantage for your customers

Improving the industry

Higher diagnostic standard

More profit for the clinic/optometry

More patients for your clients

No more guessing

Confidence for eye care specialists
Awards and video review
Our proficiency is proved by reputable organizations
Altris AI is an AI-powered SaaS for automated OCT scan analysis.
The system was created by a team of retina experts led by the Ph.D. in Ophthalmology. The algorithm was built on the bases of 5 mln scans obtained in 11 ophthalmic clinics.
At the moment, Altris AI can differentiate between pathological and non-pathological scans and detect 70+ pathologies and pathological signs on OCT.
Altris AI as it is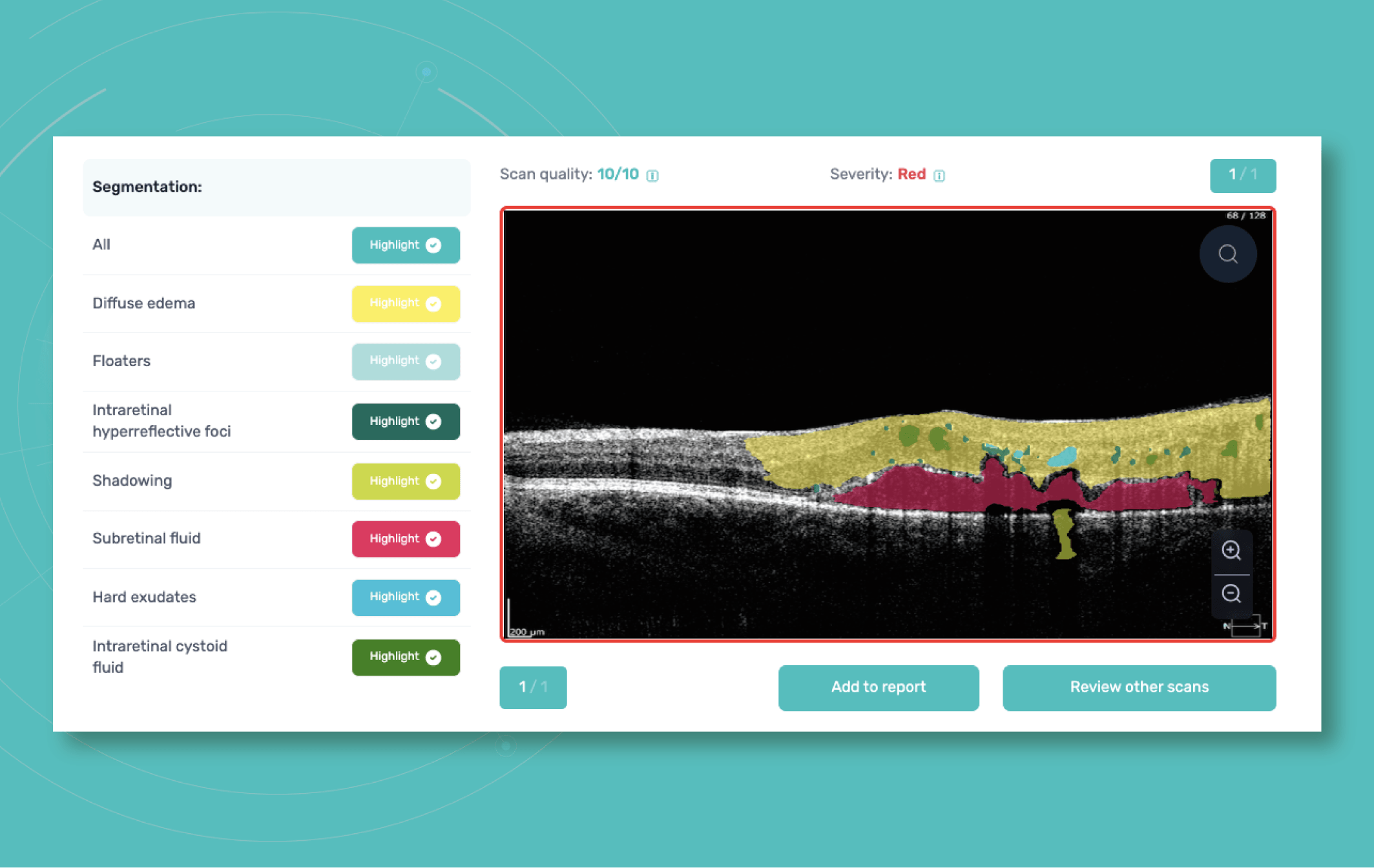 Altris AI is an AI-powered, standalone, browser-based software for OCT scan interpretation created for the support of eye care specialists in diagnostic decision-making. According to our research, all ophthalmologists and optometrists face the same 4 problems which can be solved with the help of Altris AI:
25% of eye care specialists miss minor/early/rare pathologies at least 3 times a week.​ 31% of eye care specialists don't know if they miss them.
​ ​16% of eye care specialists are not sure about their OCT skills and don't offer OCT examinations or spend more than 10 minutes on it.
65% of eye care specialists come across controversial scans

3 times a week. 
Altris AI consists of 3 modules:
Severity Detection. In this module, pathological B- scans are selected automatically within several minutes. So ophthalmologists and optometrists don't have to waste time on non-pathological scans.
Segmentation/Classification. In this module, pathological scans are analyzed on the presence/absence of 70+ pathologies and pathological signs. The probability of each pathology is assessed in percentage ratio. No chance of missing minor, early, or rare pathology.
Reporting. In this module, comprehensive OCT reports are prepared. Comprehensive means that both eye care specialists and patients can read and understand the report.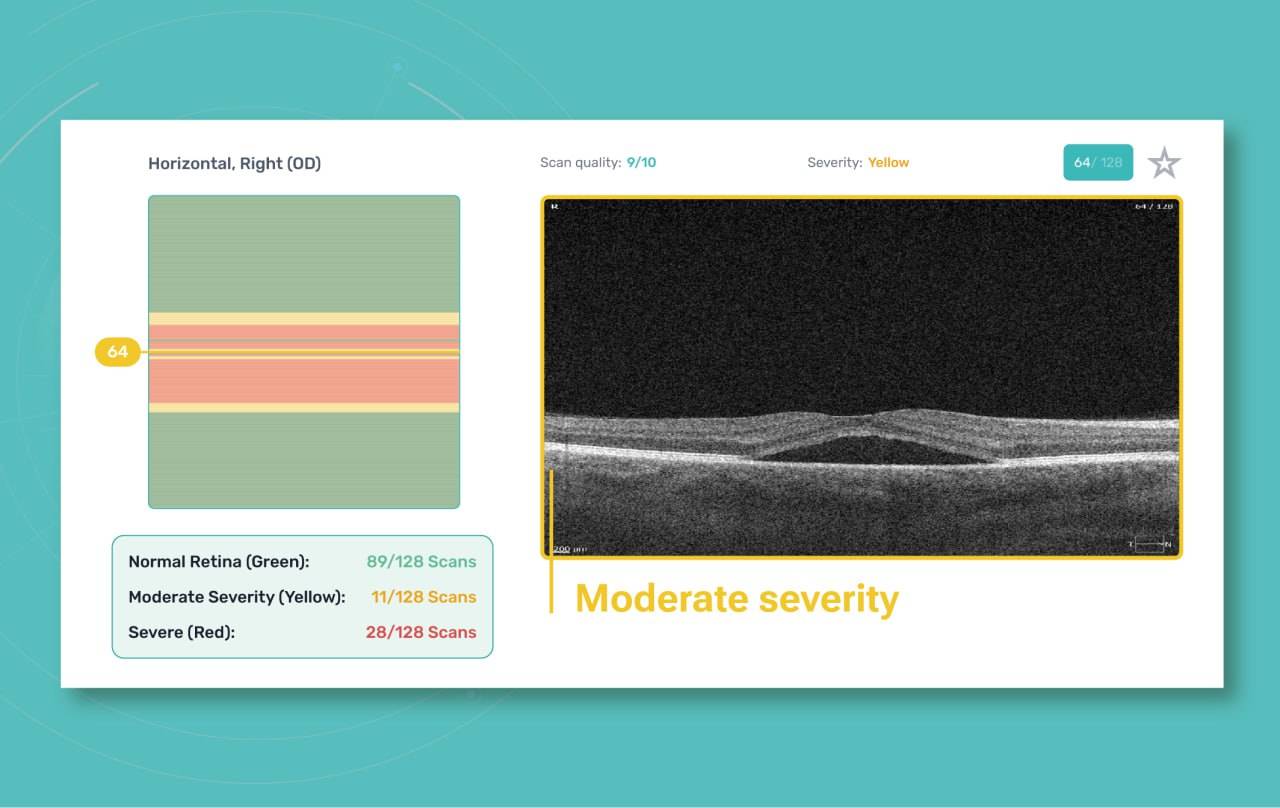 Formats

The system works with all data formats, such as DICOM, jpg, and png, making the ophthalmic image management system more secure and efficient

Communication

Ophthalmologists can share images within the system, and discuss them leaving comments and working on the same images together

Integration

The system can also be integrated with the EHR system or it can also work autonomously as a web application
Contact us
Ask us any question
For a clinic or an optometry: we will show the system to you during 15-minute call and then you will have a free trial to test it yourself.
Book intro + free trial
Or